Presentation
Presentation
Chinesport S.p.A has developed a complete series of electro-medical equipment with related accessories, designed and manufactured according to the highest standards of quality, making use of the latest technology and fully in compliance to current standards and regulations.
So a wide range of therapeutic applications is available, always guaranteeing patient and therapist safety.
Highlights
Highlights
EXPLANATION OF THE SYMBOLS
USER INTERFACE

Excellent line: A colour 6" touch screen and a user interface with windows and icons PC style. Commands can be given by simply tapping with the fingertips or by using the pen included.

Plus line: A 6" wide liquid crystal display and a resolution of 320 x 240 dpi in black and white which ensures a clear view of all the main parameters. An easy to handle and practical rotating transducer enables by means of pressure (handset) to control the device and give commands in an easy, simple and intuitive way.

Basic line: this product line has got a black and white screen with 240 x 64 dpi resolution, which ensures a clear view of all the main parameters. An important feature during everyday use of the electro-medical device is its easy use. This is the main feature which distinguishes the concept project of this line. The carer is aided by a high ergonomic standard while carrying out the therapy due to the use of a simple membrane keyboard and thanks to the simple functions set at software level.

MULTILINGUAL SOFTWARE

All the devices can be set to operate in different languages: English, Italian, German, French, Spanish. It's also possible to update the software with other languages.

PRE-PROGRAMMED SOFTWARE

Some work protocols are already memorized and ready to use. You can save time by simply choosing a diagnosis from the list of alphabetically organised protocols and selecting a programme to initiate the treatment.

INTERNAL MEMORY

It is possible to store new work procedures in the internal memory. The number of these procedures changes according to the field of application (see technical features).

PATIENT DATABASE

You can also add patient names and connect patient data with pre-programmed or your own protocols. Consequently in the following therapy sessions you can recall the patient name and apply the pre-defined therapy.

SMART CARD TECHNOLOGY

Due to the integrated memory-card reader and one card included, it is possible to have an external memory which allows to:

Memorize new work procedures in the card and eventually share them on different other devices of the same model.
Create personalized cards for different clients in which the corresponding treatment can be memorized.
Save the integrity of some work procedures of particular interest (back-up).
Video
Shockwave Excellent - Key features overview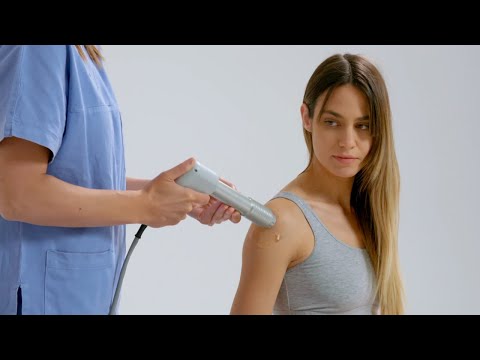 Shockwave Excellent - Key features overview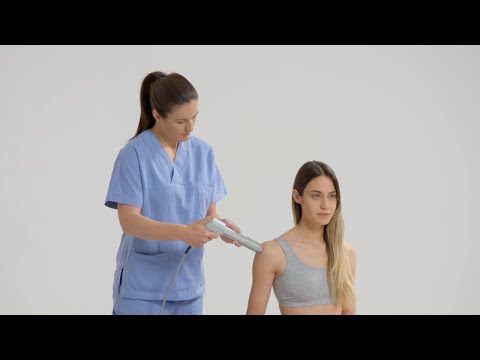 Shockwave Excellent - for calcific shoulder tendinitis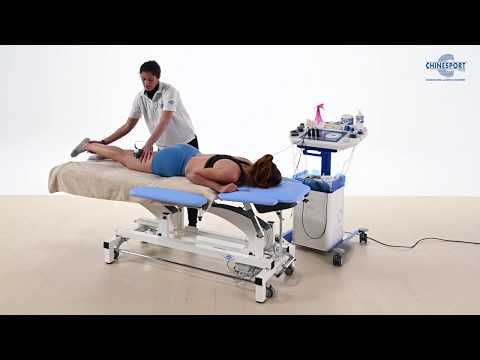 1.0 TCare introduction
More information required ?