Presentation
Presentation
Walkers
Valuable tool for people using it in the framework of a rehabilitation program for encouraging a flowing walking pattern, but it is also an extremely useful aid for a large number of elderly people or those with generally reduced mobility. In other words, it can be truly effective in preventing or significantly reducing the risk of falls, resulting in ever-growing social and welfare costs for the community.
Documents
Documents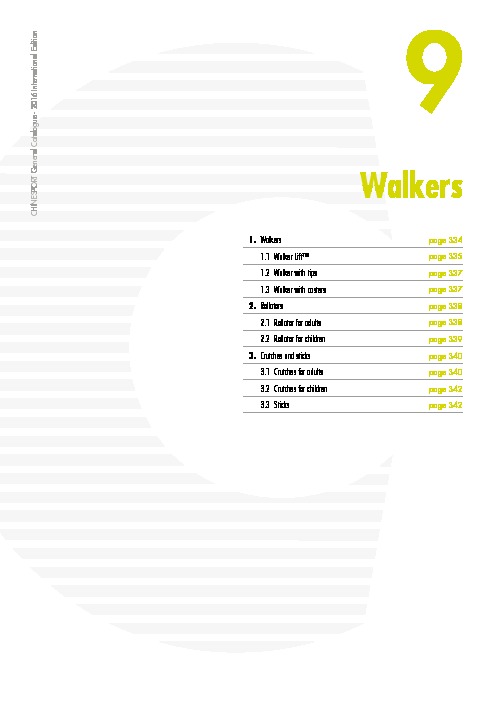 Chapter - 09 WALKERS
International Edition, printed in October 2016; Pages 333 - 342; English.
More information required ?