A bit of history
When a person cannot place himself anymore from, for example bed to chair, what are then the options?
You will be manually lifted by someone else, this can be a partner, a carer, professional or otherwise. In the 1980's it became very clear in Healthcare what the dramatic consequences were of this manual lifting. There was far too much and far too heavy lifting of persons. New products came on the market that were mostly targeted to the 'lifters', not the enduser. There came rules and regulations for all institutions concerning how many times and how many kilo's people were allowed to lift.
Lifting people with some kind of APPARATUS used to be done for a long time with a kind of mechanical industrial type of contrapment. The first hoist was called The Steel Nurse, and the name speaks for itself, loudly…
There arrived a diversity of hoists on the market and slings became booming business. Any person got either a passive hoist, and active hoist or a ceiling hoist, depending on need, ability, situation, and dependant on government reimbursement and money. The consequence of this all was that the client became DEPENDANT for every transfer of someone else. (except for the few people who insisted on a ceilingshoist, which they could and wanted to use themselves, but this happened seldom).
This dependancy on others who had to work with the hoist (meaning highlow control, pushing the hoist, and place the person in correct position in bed or chair) was for many people a bitter pill to swallow. And sometimes the reason to struggle on for years and exhausting themselves to the very end. It was not so much the lifting procedure itself (though sometimes that too), but the obligatory waiting for someone. Your own rhythm of the day, your activities, in other words, your own NOMOS (law) was gone or severely disturbed.
I have sold hoists for years. And suddenly… there was Struzzo. An Italian design, in wood, made by an architect who had a spinal chord laesion. He made for himself a standing frame, and when he stood, he thought ' Now I also want to drive, otherwise I still won't get anywhere'. He also already made a first toiletseat but this was not taken into production at the time. (see ABC-T) Concerning the design of Struzzo there is a lot to say and study and will in part be dealt with in these blogs. But the VERY MOST IMPORTANT idea behind the Struzzo is AUTONOMY, independance, for those people for whom this is a possibilty, physically and mentally.
What does this mean?
Getting up at the time when you wish to, getting to the toilet when you need to, going to bed at the time of your choosing (so also after a party…), sitting on the couch with your family, doing some chores in the kitchen, get a glass of water when thirsty, make a ride through your tiled garden and tweet some plants at heights, join the choire in your home in a standing position, welcome your guests standing…
There are so many examples of the stories that clients have shared with us that it may cause us to ask the question: why has it taken so long before the autonomous hoist became a fact and got itself a place in the market.
My view on this is that it has to start with 1 person who does not comply with the situation and AUTO-NOMOS gets to work. This was furthered by a company which fully and actually supports the notion of autonomy and for years has improved and refined the product. This will never end and that is the most beautiful thing about this product. To get your autonomy back, even in part, is a wonderful gift, but it also asks something of you. When you are prepared for this and able to, Struzzo might give you some new directions for your AUTO-NOMOS.
P.S. this blog is not intended to give the impression that every one with a hoist can change over to a Struzzo.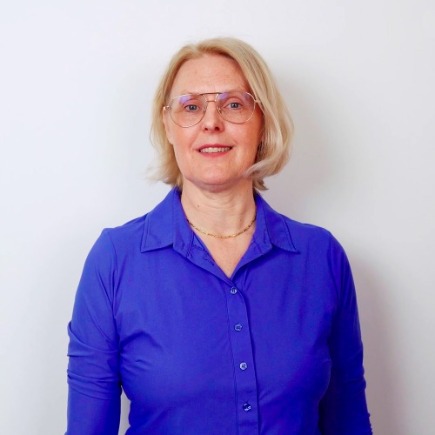 Margaret
Product Specialist for Lifting People