The use of balance boards enables body control, allows recovery of muscle, nerve and joint functions after a trauma, improving functional rehabilitation.
It is also recommended for the elderly, who are more prone to losing balance due to muscular deficiencies or falling.
A specific training helps improve reaction times.
Proprioceptive exercise is ideal as a basic training for all the sports.


Balancing and rocking boards are used for further reinforcement of the ability to control pelvic movements and the spinal chord.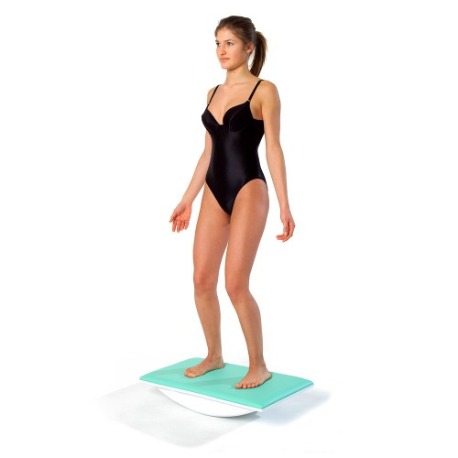 The first exercise to be performed on the rocking board is the grounding exercise to acquire stability. Once the perfect balance position is reached, a rocking action is performed, from left to right with rhythmic, regular and alternate movements. These movements favor a reset of the muscle reactions as well as the agonist and antagonist balance of each side of the body, right and left.
Cristofanilli, 1994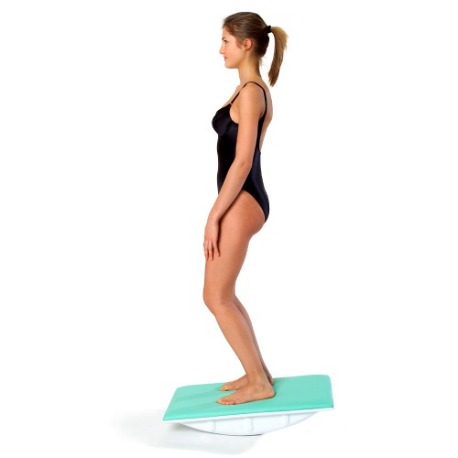 After the patient has rotated the body of 90°, the aim is a good stability by performing a grounding exercise. Then, keeping both feet at the same height, the patient begins to rock forward and backwards, alternately, rhythmically and in a regular way. In this way, the movements favor the agonist and antagonist balance of the front and hind muscles in the body. The instructor watches closely the patient at the sagittal level and may the trunk be bent forward, he would advice to work about the unbalancing of the body backwards, while, may the body be bent backwards he would advice to work about the unbalancing of the body forward, to find the right balance of posture.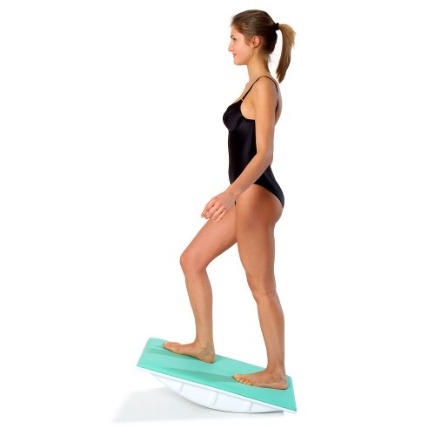 The rocking movements are performed also with spread lower limbs in reference to the sagittal plane: the weight of the body is transferred from one foot to the other, alternating the position each time the patient feels any stress on the lower limbs.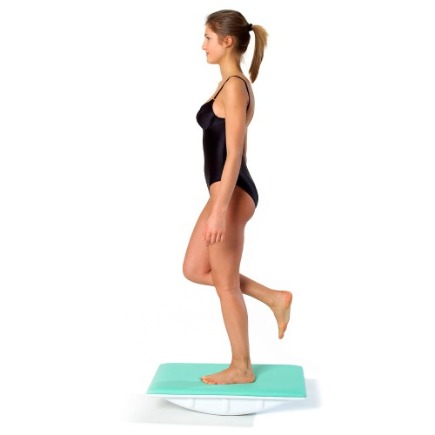 Last, the proprioceptive work is intensified on one foot only, both on the front and hind planes, as well as in the sagittal plane.