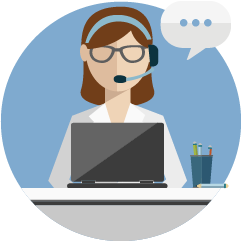 The service includes, therefore, interactivity to remove malfunctions during installation or later, or even for training sessions on the use of basic software Chinesport installed.
The program is available for Windows XP or higher, Mac OS X Snow Leopard and Mac OS X Lion or higher.
How does it work Chinesport Remote Customer Service?

It is important, first of all, to contact the customer service department direct by phone at the number +39 0432 621699 or writing to assistenza@chinesport.it for users from Italy or by phone at the number +39 0432 621650 or writing to export@chinesport.it for Users from abroad. The purpose of the contact is to schedule a date and time for the remote technical support described above.

The User must ,during the operating session, select first the reference operating system using the appropriate corresponding button below, and eventually confirm requests in the event of appearance of one or more additional windows. Subsequently appears a specific screen od connection just like the example nearby.

At this point it is recommended to select the dialog language(1) you want from the menu bar.

Proceed, then, to contact by telephone at the date and time agreed the technical staff for the assignment of the code which shall appear in the field identified as "session code"(2), and click on the "Connect"(3) button to give access to the computer and Start the necessary support in remotely.

Selecting Save identity the user's identity will be associated to the computer from which you have enabled support request. This allows later additional remote support sessions without requiring a second authorization code described above because the User is now identified.