We are pleased to invite you for the next edition of EXPOSANITÀ fair in Bologna, Italy, which will be held from 18th to 21st April 2018.
CHINESPORT will be present at Hall 22 Booth A6.

In the training room adjacent to the Chinesport stand there will be morning and afternoon sessions of the course:

GLOBAL PATHWAYS FOR REHABILITATION


Practical theoretical workshop for all professionals interested in Rehabilitation, Physiotherapy and Posture. It will be shown the functioning of rehabilitative, postural and diagnostic equipment.

Global posture is a good indicator of general musculoskeletal health. Prevalence and incidence of musculoskeletal disorders and injuries, and in particular low back pain, is rapidly rising on a global scale. The tightness or spasm Quadratus Lumborum muscle is a common cause for non-specific low back pain and is also closely connected to postural deviations and faulty movement patterns. Having a more complete, holistic and encompassing view of postural deviations will give the clinician more information to put into the clinical reasoning process. A more efficient and effective treatment plan with long-term results is usually the result. We propose Global Posture Systems Therapeutic Pathways as possible solution to more effectively and efficiently treat musculoskeletal disorders and injuries.
See also: GPS THERAPEUTIC PATHWAYS - The One-Stop Physical Therapy Solution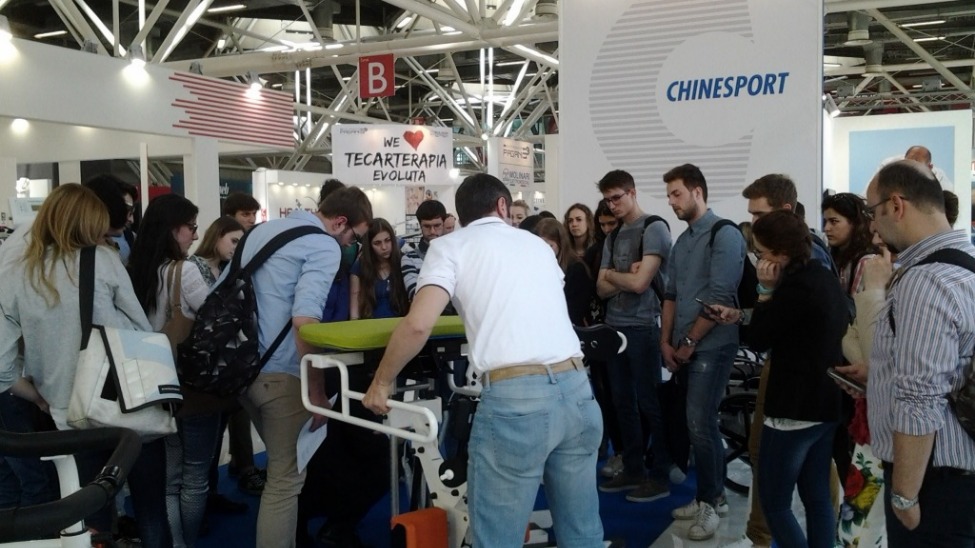 TIMETABLE
18 -19 - 20 April 2018
morning 10.30 -13.30 - afternoon 14.00 -17.00
21 April 2018
morning 10.30 -13.30
TEACHER
Stef Harley
Physiotherapist, Postural Analysis System Master Trainer
CONTENTS
Global posture systems assessment and analysis
Muscle release and lengthening techniques using the Mi.TO/Sinthesi therapeutic couches
Capacitive and Resistive Energy Transfer for cellular regeneration and pain modulation
Suspension and, sling and pulley therapy to restore normalmuscle function and joint mobility
Integrative proprioceptive exercises to improve normal dailyactivities and prevent future injury
It will be shown the functioning of rehabilitative, postural and diagnostic equipment.
Each course will last for three hours, there will be two daily sessions during the Bologna Exposanità Fair at the pad. 22 Stand A6.
Attendance certificates will be issued, along with educational materials and theme posters.
Limited number of participants, mandatory registration by mail at: export@chinesport.it