Parallel bars system designed for children. Equipped with the same features as the parallels Plus Line for adults, they differ for the variable height range - set between cm 64 to 80.

The modular parallel bars of the new PLUS Line are characterized by the innovative STandGOSystem™ for simultaneous and precise adjustment of the handrails on the two sides, which keeps them perfectly parallel by means of a single control that requires minimum effort to be operated.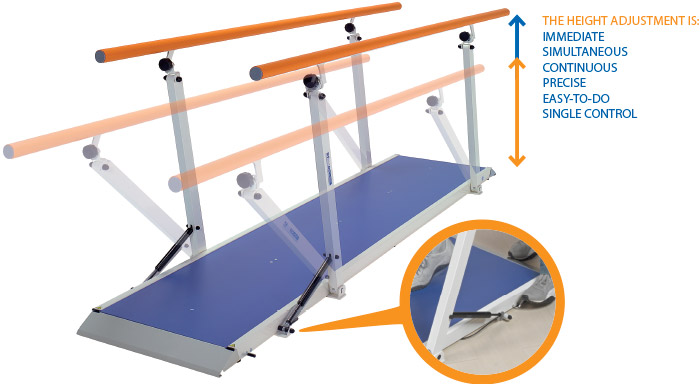 The foot control activates gas springs for continuous movement, thus ensuring maximum precision and uniform adjustment, which can be millimetric or, in any event, extremely precise and can be quickly carried out even during rehabilitation exercise. The handrails can also be adjusted in width. Handrail width adjustment.
.